About this episode
Susan Hrib started an oil and gas industry consulting firm called Signum back in 1994.
Recently Hrib received a call from an industry contact who said they would be interested in buying Signum. After more than 20 years in the same company, Hrib decided she was ready to move on. The acquirer offered four times EBITDA and Hrib was hoping for something closer to eight, but they were close enough to continue talking and ultimately reached a deal.
In this episode, you'll learn:
How to sell a consulting firm without hard assets
How to structure your earn-out
How to incentivize your second-in-command
Why growth can (sometimes) be bad
The importance of Standard Operating Procedures
How to ensure your deal doesn't fall apart in due diligence
At the time of the acquisition, Hrib was only working an hour or so a day thanks to an amazing second-in-command, who ran her business day-to-day. Do you have a team (or person) to take care of the daily running of your company? If not, we'll design the team you need during Module 7 (we call it "Hub & Spoke") of The Value Builder System™—complete Module 1 now by completing the Value Builder questionnaire.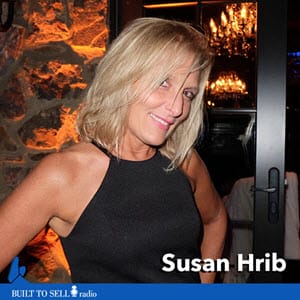 About Our Guest
Susan was CEO and founder of Signum Group before she sold in July 2017. Signum was a global consulting company that specialized in preventative maintenance management systems that supported the Oil & Gas and Utility markets. Since selling Signum, she has co-founded a new Company Auntiz Agentz (www.auntiz.com) and serves as a Wealth Protector™ for professional athletes and entertainers. She presently serves on the Board of Councilors for the Carter Center and is an advisory board member for the Women's Leadership Exchange and Committee Board member of Usher's NewLook. In her spare time, she serves as a personal mentor to many students belonging to Usher's NewLook and business coach to women business owners.