About this episode
John Ratliff started Appletree Answers in a spare bedroom of his house in 1995 and by 2012 had grown it to 650 employees and 24 locations when he decided it was time to sell.
John Ratliff was able to scale Appletree Answers by buying small competitors for around 3 times EBITDA using borrowed money. He quickly went from 1 to 650 employees in less than twenty years while his EBITDA went from nothing to more than $5 million a year.  Then one day, he got a call from a strategic acquirer that would change his life forever.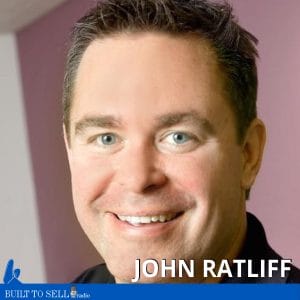 About Our Guest
John Ratliff founded Appletree Answers in 1995 in his two-bedroom apartment in Wilmington, Delaware. It was a traditional telephone answering service, and he grew the company through a series of acquisitions to 24 US-based locations and 650 employees before selling it to a strategic buyer in June 2012. Appletree's high retention rate allowed the company to manage its exponential growth while driving tremendous EBITDA and revenue gains. As one sign of its employees' enthusiasm, the company won the We ♥ Our Workplace Video Contest, run by the prestigious Great Place to Work Institute. Ultimately it was Appletree's focus on employee engagement that drove its exit valuation. Ratliff speaks frequently with companies of all sizes to diagnose problems in their employee retention and morale and to drive improvements. He also brings expertise in using a business's operating system to leverage the effectiveness of the management team.