About this episode
Etienne Borgeat co-founded PCO innovation, an IT consulting firm, in 2000. By 2016, the firm had 600 full-time employees and offices around the world, which is when Accenture knocked on their door.
With more than $30 billion in revenue, Accenture was so impressed with what Borgeat and his team had created that they offer him more than one times revenue for a consulting firm with virtually no hard assets. In this episode, you'll learn:
How to navigate your earn-out to maximize the odds you'll see the money
A surprising tactic for starting a negotiation with a buyer
The secret way some buyers evaluate your business before approaching you
The surprising trigger that caused Borgeat to want to sell (it may make you think about selling too)
It's relatively easy to sell a company for its hard assets—just have an auction and let the bottom feeders bid for your gear. The secret to getting a premium valuation for your business is getting a buyer to pay more than the value of your hard assets. You want them paying for something accountants call "good will," which is what your business is worth beyond just the value of your hard assets. And that's where The Value Builder System™ comes in—we have a 12-step system for improving the value of any company beyond its hard assets. To get started, complete Module 1 for free by getting your Value Builder Score.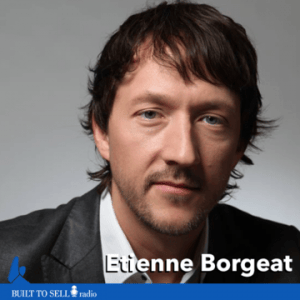 About Our Guest
Etienne Borgeat, cofounder of PCO Innovation and successful entrepreneur, has had a profound effect on the PLM industry over the last 15 years. After earning a degree in mechanical engineering from the École Polytechnique in 1995, he started his career as an engineering consultant and rapidly rose to a management position in an IT consulting company. Since it was founded in 2000, PCO Innovation has experienced consistent and responsible growth. From the outset, Étienne has been able to surround himself with employees who share his business values: enjoyable work, accountability, and mutual respect. In 2007, he purchased PCO Technologies, a French company operating in the European PLM market.