About this episode
Back when mobile phones had green screens with black dots on them, Andy Nulman founded Airborne Mobile. In one year, the company went from $2M in revenue to $20M driven by the explosion in the adoption of mobile devices.
He knew the time was coming when technology would enable full-scale media content on mobile devices, so he knocked on doors and asked companies like the NHL, Maxim, and Disney for assets he could transform into mobile media. Leveraging his client list, Nulman sold 85% of Airborne Mobile for over $100M and retained 15% of the company—a position he would later expand in a strange twist of fate.
In this episode, you'll learn:
How to leverage brands you're working with to position your company for an acquisition
One way to evaluate your logo
What a "put option" is and how it is used in the M&A process
The danger of believing your own press
Creating a unique product led to the successful sale of Airborne Mobile because they had differentiated themselves in the marketplace. It's what we call having Monopoly Control, and it is our focus in Module 6 of The Value Builder System™. Get started for free right now by completing Module 1.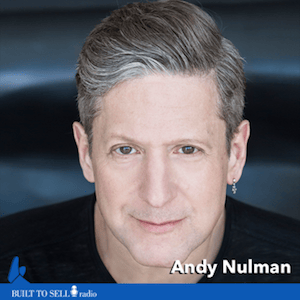 About Our Guest
A prolific entrepreneur, Nulman helped build the Just for Laughs International Comedy Festival and started up and then sold the mobile media firm Airborne Mobile for over $100 million. Nulman is currently the CEO of Play the Future, a forward-thinking digital platform marketing tool that converts the big data points and events of major brands into consumer engagement and entertainment. Nulman is a sought-after public speaker and has written several books, the most recent of which is titled Pow! Right Between the Eyes! Profiting from the Element of Surprise.