About this episode
Finding an acquirer for your business feels a lot like searching for an investor, but as Moritz Plassnig found out, there is one crucial difference.
Moritz Plassnig and his two co-founders saw a gap in the software engineering marketplace: there were no tools that allowed software developers to immediately see how the changes they made in the code impacted other parts of the program. So, they formed Cloudship to automate testing and designed it to be utilized by any business that leverages software.
After moving the company to the United States from their native Austria, Plassnig and his co-founders were accepted into the Techstars Accelerator program and soon raised almost $10 million across two investment rounds on their way to an outright acquisition by CloudBees.
In this episode, you'll learn:
Why selling your business is just like selling your product
The surprising difference between finding an investor vs. finding a buyer
The hidden tricks to watch out for when raising money
How to avoid too much dilution
How to vet potential buyers
Plassnig and his team spent a lot of time deciding who the best acquirer would be because if they were going to hit that #1 spot in their industry, they needed to partner with a company that was as solution-focused and mission-driven as they were.
The Short List Builder tool in Module 11 of The Value Builder System™ develops and fine-tunes a short list of potential acquirers for your business. Get started for free right now by completing Module 1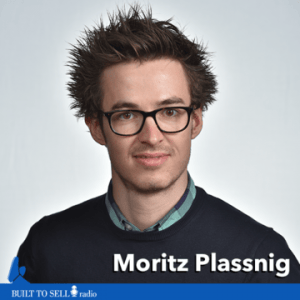 About Our Guest
Plassnig was the founder and CEO of Codeship, a company acquired by CloudBees in 2018. Codeship by CloudBees is a cloud-based continuous integration and continuous delivery platform with over 2,400 customers in 80+ countries. Plassnig is based in Boston and responsible for the Codeship by CloudBees products, as well as the overall CloudBees cloud strategy. His background is in software engineering, product management, and business. Plassnig grew up in Austria and lived in Vienna and Berlin before moving to the United States.