About this episode
With celebrity endorsements like Jennifer Aniston and Reese Witherspoon, Viviscal hit €50 million in revenue…so, why would the CEO want to sell it?
To read a transcript of this episode, click here.
James Murphy, Founder and CEO of Ireland-based Lifes2Good, bought and developed Viviscal, which is a product that promotes hair regrowth for women.
Viviscal got endorsements from A-list celebrities like Jennifer Aniston and Reese Witherspoon on its way to €50 million in revenue.
Murphy received 10 offers for the company and narrowed it down to two finalists. In the end, Viviscal sold to Church & Dwight (C&D), the owner of Arm & Hammer toothpaste and Trojan condoms, for €150 million representing approximately 15 times Viviscal's EBITDA.
In this episode, you'll learn:
The important shift from distributing a product to creating a brand
How Murphy got 30% of his revenue from recurring subscriptions
How Murphy safeguarded his secret hair regrowth formula during due diligence
Viviscal grew to become the #1 hair restoration product for women because of how Murphy differentiated it from the snake oil competitors were selling. He did this by using rigorous clinical trials and celebrity endorsements. You'll create your own differentiated market position using the Position Planner tool in The Value Builder System™  — get started for free right now by completing Module 1.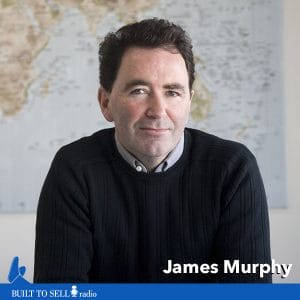 About Our Guest
James Murphy is the Founder and CEO of Lifes2good, having started the company in 1997. Under James leadership, Lifes2good has grown from a small distribution company to a global enterprise. He championed a marketing model comprising of direct sales to consumers through database and internet marketing in addition to selling into pharmacy chains and health stores.
In 2007 Murphy acquired the Viviscal brand when the business had a turnover of €700k. The Viviscal business grew to €50m in 2016, and in January 2017, Lifes2good successfully sold the Viviscal brand to the U.S. conglomerate Church & Dwight for €150m.