About this episode
To read a transcript of this episode, click here.
Connie Fenyo started out as an employee at Dye & Durham, a company that makes software for lawyers. She rose to Executive Vice President when she learned her boss was looking to sell the 200-employee firm.
Fenyo decided to make a bid.
She scraped together all the money she could find, borrowed (in return for a personal guarantee) everything her bank would lend her and got the former owner to finance some of the acquisition price.
That's when she found herself –deeply in debt–as the proud new owner of Dye & Durham. Fenyo had gambled her entire life savings and committed that if she could ever work her way out from under the mountain of debt, she would sell Dye & Durham. And that's exactly what she did.
In this episode, you'll learn:
How Fenyo financed her purchase at tremendous personal risk
Fenyo's strategy for prioritizing debt payments while growing her company
Why selling a business can be its own full-time job
Fenyo's single most important piece of advice when selling your business
Fenyo's sale began with her 'magic number'; the price she'd dreamed of getting for Dye & Durham from the day she purchased it. Figuring out this number is part of 'The Envelope Test', Module 12 of The Value Builder System™. Start for free right now by getting your Value Builder Score.
Thanks for the referral!
Thank you to John Nieuwenburg, Business and Executive Coach at W5 Coaching and Certified Value Builder™ for recommending Connie as a BTSR guest.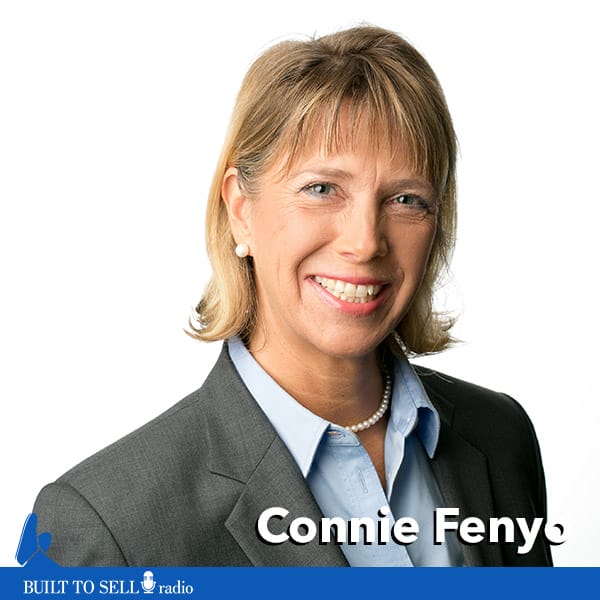 About Our Guest
Connie Fenyo is currently the President & CEO of Weber-Fenyo Holdings Inc., an investment company, is the Author of the upcoming book "Leadership Lessons from a CEO to her Children", a book for aspiring young leaders on how to get ahead in life and acts as a consultant in the legal software industry.