About this episode
Josh Davis started Spirit of Women, a marketing agency selling content about women's health to hospitals. Davis built the company up to almost $10 million in annual revenue when he kicked off a process to sell it, which he hoped would garner an offer of around 7x Earnings Before Interest, Taxes, Depreciation and Amortization (EBITDA).
Davis' bankers canvassed more than 400 potential buyers, 40 of which expressed interest. Ultimately, Davis met with 12 and got acquisition offers from two private equity groups. He selected the highest bidder who embarked on a diligence process.
That's when the problems began.
Soon after signing a Letter of Intent, Davis had dinner with his would-be acquirers, and something didn't feel quite right. Next, the private equity group started re-trading, the process of lowering the original offer based on what they discovered in diligence. They told Davis they were unwilling to increase the compensation for any of his employees after the sale even though Davis' employees were used to variable compensation incentives.
The further the diligence process went on, the more money Davis spent on legal bills, which he estimated were approaching $1 million all in. Finally, weeks away from closing, he pulled the deal — walking away from tens of millions of dollars.
Davis picked up the pieces and ultimately sold it a year later, but his first sale experience is packed with lessons learned:
A definition of "add-backs" and how to use them to add six or seven figures to your take from a sale.
How to decide between a broad or narrow auction.
How summer holidays impact your sale process.
How and when to tell your employees you're selling.
The hidden benefit of meeting with potential acquirers.
Why the leverage (i.e. debt) used by a private equity acquirer matters.
You'll also learn Davis' secrets for:
Unlike most marketing agencies who work on a project basis, Davis sold hospitals three-year contracts to their programs, which made the company much more attractive (and valuable) to an acquirer. If you're keen to transform your one-off service revenue into recurring contracts, complete Module 5 of The Value Builder SystemÔ. Get started now by getting your Value Builder Score for free.
Check out the written by Ryan Abbott on Eight Key Drivers Of Company Value: Customer Satisfaction.
Curious about what your company might be worth? Start with a Built to Sell Valuation.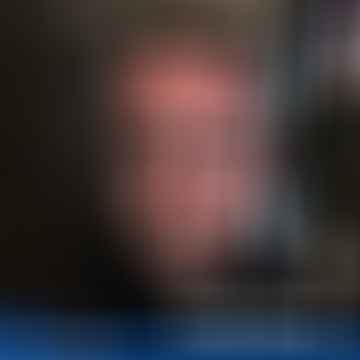 About Our Guest
With over 20 years of senior leadership experience in life sciences, Joshua Davis brings extensive expertise in healthcare business and strategic marketing, as well as Thought Leader engagement and organizational partnership in both the pharmaceutical and hospital/health system sectors
Davis was the founder of Spirit of Women LLC which he successfully guided from inception in 2000 to sale in 2015; he left the acquiring company in 2018 and has been advising growth companies in the Life Sciences sector since then.
Spirit of Women was an integrated healthcare communications company focused on supporting women as the healthcare decision-makers for the family. Throughout its existence, Spirit of Women has worked with over 350 leading US hospitals and health systems and over 25 global life science companies with a primary focus on Cardiology, Oncology, Orthopedics and Primary Care. Spirit of Women was merged into other product lines of the acquiring company