About this episode
James Ashford had a burning drive to become an entrepreneur and start a successful business. After a failed attempt to grow a marketing agency, Ashford knew that to build the business he had always dreamed of, he needed to make some drastic changes.
In 2016, Ashford took what little was left after his business failed and invested £ 4,000 in developing proposal software for accountants which he named GoProposal. By 2020, GoProposal was a slick application with £1.5 million in revenue and hundreds of accountants using it. That's when Ashford agreed to be acquired for a healthy 8-figure sum. In this episode, you will discover how to:
Build a successful business without destroying your marriage.
Shorten your sales cycle.
Stimulate creativity for your employees through systems. (Download our FREE guide The Definitive Guide to Standard Operating Procedures)
Leverage social media without making your company dependent on you.
Amplify your leverage in a negotiation to sell your company.
Check out the written by Colin Morgan on Ways An Acquirer Evaluates Owner Dependency.
Show Notes & Links
Curious about what your company might be worth? Start with a Built to Sell Valuation.
Check out our full M&A Glossary
Definitions
---
Minimum Viable Product (MVP): A minimum viable product, or MVP, is a product with enough features to attract early-adopter customers and validate a product idea early in the product development cycle. In industries such as software, the MVP can help the product team receive user feedback as quickly as possible to iterate and improve the product.

Because the agile methodology is built on validating and iterating products based on user input, the MVP plays a central role in agile development.

Source: https://www.productplan.com/glossary/minimum-viable-product/

Churn: Churn is a measurement of the percentage of accounts that cancel or choose not to renew their subscriptions. A high churn rate can negatively impact Monthly Recurring Revenue (MRR) and can also indicate dissatisfaction with a product or service.

Churn is the measure of how many customers stop using a product. This can be measured based on actual usage or failure to renew (when the product is sold using a subscription model). Often evaluated for a specific period of time, there can be a monthly, quarterly, or annual churn rate.

Source: https://www.productplan.com/glossary/churn/

Public Limited Company (PLC): A public limited company (PLC) is a public company in the United Kingdom. PLC is the equivalent of a U.S. publicly traded company that carries the Inc. or corporation designation. The use of the PLC abbreviation after the name of a company is mandatory and communicates to investors and to anyone dealing with the company that it is a publicly traded corporation.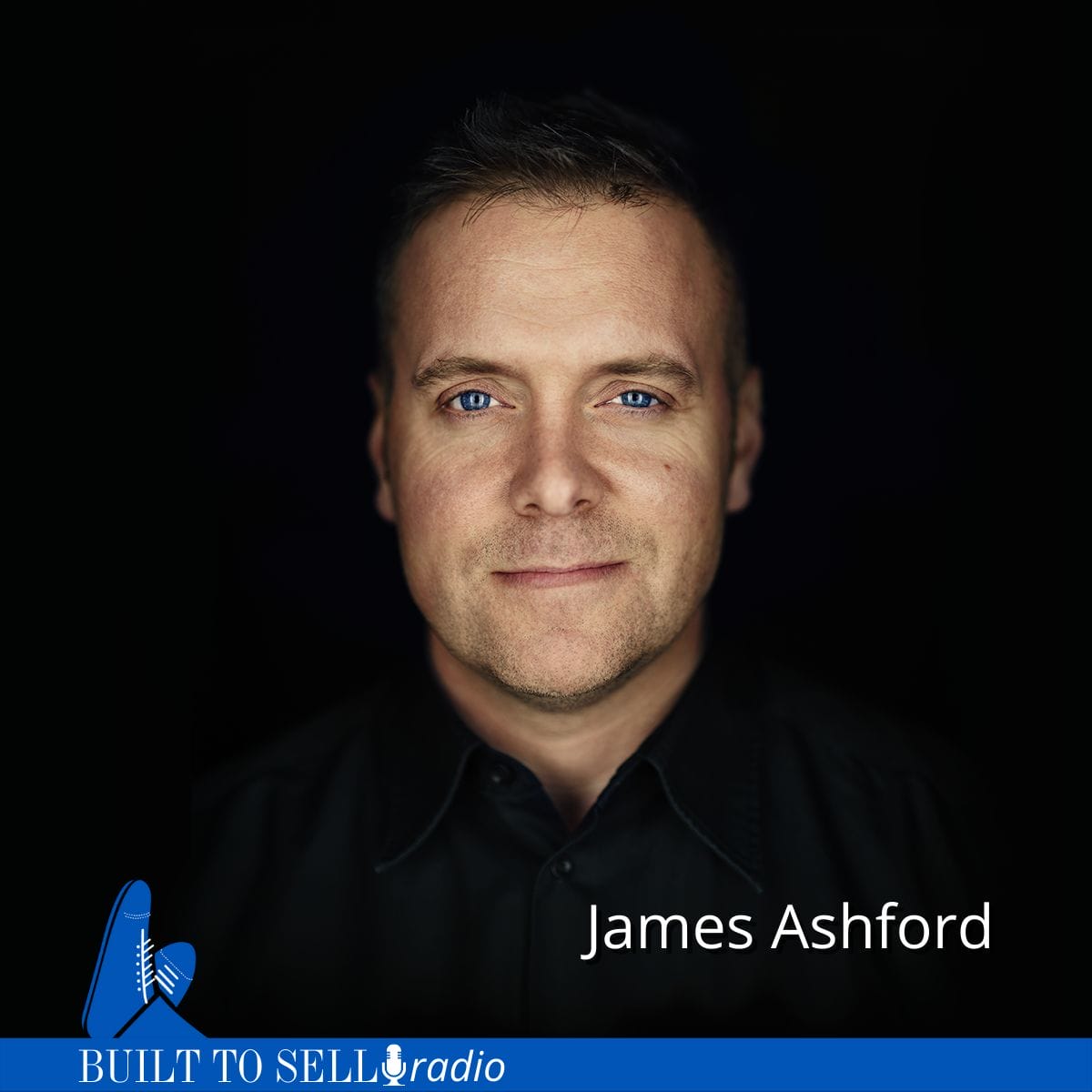 About Our Guest
James Ashford
Most accountants over-service and undercharge their clients. This creates a lose-lose situation, where clients don't value what you do, and you don't charge enough to be able to provide the level of service they actually want to pay for.
James helps accountants and bookkeepers to price more profitably, sell more confidently, and to give significantly more value to their clients.
He has achieved this in his own firm – MAP. – where along with Founder Paul Barnes, they first developed GoProposal and implemented a sales culture to ensure they were maximizing the value of their clients.
Connect with James:
James website
Order Your Copy Of James Book Here:
Selling To Serve