About this episode
Aaron Walker thought the money from selling his business would make him happy, but life after selling was a lot harder than he thought.
At the age of 27, Aaron Walker sold his business to a Fortune 500 company. He thought the money would make him happy, but life after selling was a lot harder than he thought. In this episode of Built to Sell Radio, Aaron Walker shares his story of rags to riches to depression and how he climbed back out. He also provides three tools you can use to help visualize your life after selling so you can avoid the trap that many cashed out entrepreneurs fall into.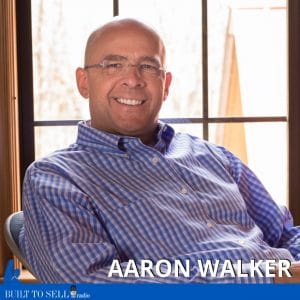 About Our Guest
Businessman and Life Coach, Aaron T. Walker, has inspired many through his leadership, mentorship, and consistent pursuit of excellence. He enjoys helping others and believes experience is a great teacher. 35 years of entrepreneurship and marriage have given Aaron a wealth of experience. Aaron continues to reach new heights and broaden his perspective of the terrain by examining his experiences and growing from them. It only took a few years as a partner with David Patton Construction LLC for Aaron to help take the business from doing one to two projects per year to a multi-million dollar company, voted number one builder for three consecutive years by Nashville's House & Home & Garden Magazine's People's Choice Awards. He sold his retail business to Cash America USA, a Fortune 500 company. In addition to being the owner of eight lucrative businesses, Aaron participates in civic endeavors.