About this episode
Rick Martinez is a military nurse who stumbled into the staffing business by accident and grew his company to 600 employees. Then, when he decided to sell his business, he took a surprisingly zen-like approach to negotiating the deal.
It typically takes a hard-nosed, sharp-elbowed entrepreneur to build a 600-employee company but Rick Martinez built a successful staffing business with no previous entrepreneurial experience. Years later, when he went to sell his company, he took a low-key approach to negotiating the sale. Rick's story provides a welcome alternative to the often adversarial business of selling a company.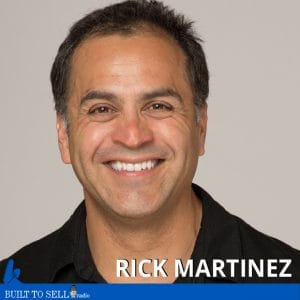 About Our Guest
Rick Martinez is an award-winning entrepreneur, nurse, veteran, speaker, and the founder of Project BINK. He brings a wealth of experience – and tremendous passion – for impacting lives. His early business success prompted San Antonio Business Journal to name him one of the city's "40 Under 40." His first company, a medical services contracting company, would go on to become one of the US Small Business Administration's Top 100 companies. Rick was awarded the prestigious Jefferson Award for public service, further embodying his spirit of giving back and serving others.