About this episode
Before Zoom, when you wanted to meet with a group of people remotely, you used a teleconferencing service. If you lived in Canada during the early 2000s, you probably used one of Frank Cianciulli's lines.
Cianciulli built Enunciate Conferencing, a telecommunications business, to $15 million in revenue and more than $5 million in profit. The company was booming and doubling every two years, which is why he hesitated at first when Premiere Global made an acquisition offer of $30 million. But when Enunciate ran into a technical glitch causing the loss of a handful of customers, Cianciulli got spooked. He realized he had a bird in the hand and decided to accept the offer from Premier Global.
For Cianciulli, it was the end of an incredible journey from a standing start to an eight-figure exit in six years. This episode is peppered with wisdom, including:
How participating in awards can increase your likelihood of getting an acquisition offer.
Why minority investors usually value your business lower than a majority acquirer.
How Premiere Global used a boozy dinner to lower Cianciulli's defenses.
What it was like for Cianciulli to tell his Dad he had been offered $30 million for his company.
Why Cianciulli broke down in tears three months after selling his business.
Why Cianciulli says part of him regrets selling.
The secret to buying just about any business.
Despite his incredible financial success, Cianciulli still regrets selling Enunciate in part because he had not separated himself personally from his company. Find out how psychologically ready you are to exit by getting your PREScore™.
Check out the written by Colin Morgan on Ways To Avoid Regretting Your Decision To Sell.
Curious about what your company might be worth? Start with a Built to Sell Valuation.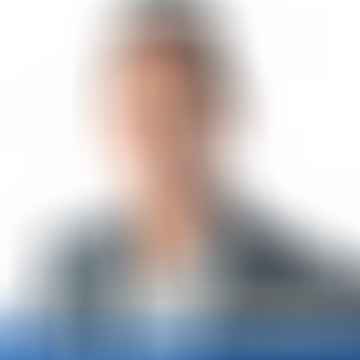 About Our Guest
Frank Cianciulli is a serial entrepreneur and founder of The Wish Group. His first operating company Enunciate Conferencing in 2001 became a sensational Canadian success being recognized as Canada's Fastest-Growing company along with Best Places to Work, Best Managed company, and several other awards. With the intention of replicating Enunciate's success, Frank continued to start or purchase several different companies in the telecommunications, human resources, and technology/media space.
Thus far this has resulted in an unprecedented 8 different Wish Group companies earning Profit's Hot 50 In just a few years Frank under his Wish Group banner has started and purchased over a dozen companies and his successful divestitures have totaled over $100,000,000. He has personally been awarded Ernst & Young's Entrepreneur of the Year, Canada's Top 40 Under 40, the New Generation Business Excellence Award from the Italian Chamber of Commerce, and York University's prestigious Bryden Next Generation Award in recognition of his success and personal commitment to his businesses and his community at such a young age. IG & Twitter: @frankcianciulli