About this episode
Paul Nielsen built HomeTech, a company focused on creating healthier homes by installing skylights for natural lighting and advanced systems for better air quality. The business was generating around $1.4 million in EBITDA when an industry competitor approached Nielsen about acquiring HomeTech.
The acquirer offered $4 million which Nielsen accepted, only to have the deal fall apart in diligence a few weeks later.
Nielsen learned from the experience and eventually ended up selling for around $8 million a few years later. In this episode, you'll discover how to:
Systematize your business.
Transition from a product-driven to purpose-driven.
Calculate your walk away number.
Spot the "good cop, bad cop" charade.
Ace due diligence.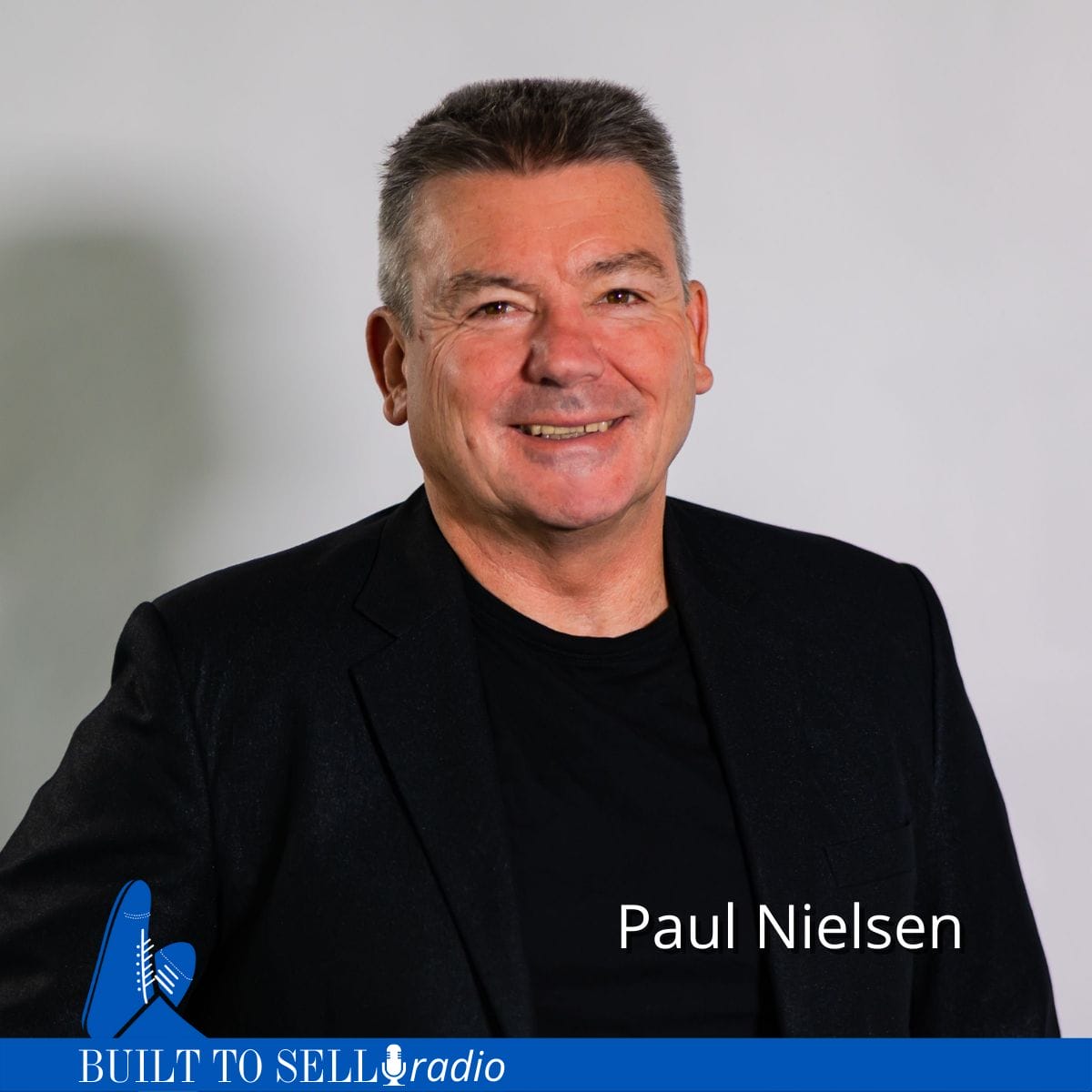 About Our Guest
Paul Nielsen
Paul was born In New Zealand and currently resides in its capital city of Wellington.
Paul built HomeTech, a national installation business in the ventilation, heating, and skylight industries. In 2017, Paul sold HomeTech to a publicly-traded company, JWI. At the time, the company was turning over $20,000,000 in revenue, and it had the highest country market penetration for Solatube products in the world.
In 2016 Paul was a finalist in EY's NZ Entrepreneur of the Year Award. He is a member of Entrepreneurs' Organization and has been on the New Zealand board since 2019. In that time, the Wellington membership has grown over 100%.
Connect with Paul:
Paul's website
Download a copy of Paul's book free here:
Paulisms: Gold Nuggets for Small Business