About this episode
Microsoft's recent announcement about integrating OpenAI's features into Microsoft 365 serves as a prime example of how finding a strategic acquirer for your company can bring significant benefits.
In this special edition of Built to Sell Radio, we will explore five reasons why larger businesses acquire smaller ones and provide tips on how to make your company more attractive to potential strategic acquirers. In this episode, you'll learn how to:
Thoughtfully position your company to attract a strategic acquirer.
Identify the natural strategic acquirers for your business.
Pinpoint the specific reason a strategic buyer would be interested in your company.
Determine whether a financial or strategic acquirer is more suitable for your business.
Show Notes & Links
Want to Sponsor an Episode? Click Here
Today's episode is brought to you by Scribe Media.
Scribe Media is a hybrid book publishing company that specializes in helping founders, entrepreneurs, and executives write and publish their books. You can't meet with every person you want to reach, but with Scribe's help, your book can. We create and execute a plan to get your message to your ideal reader. Not a writer? No problem. Scribe Media's experts can write for you—in your voice. When it's time to sell your business, buyers will know who you are, what you stand for, and the legacy they'll inherit from the company you've built. Visit ScribeMedia.com to book your free consultation.

Definitions
LTV:CAC Definition: The Customer Lifetime Value to Customer Acquisition Cost (LTV:CAC) ratio measures the relationship between the lifetime value of a customer and the cost of acquiring that customer. The LTV:CAC ratio is calculated by dividing your LTV by CAC.
Source: http://bit.ly/3tiegbB
Letter of Intent (LOI): A letter of intent (LOI) is a document declaring the preliminary commitment of one party to do business with another. The letter outlines the chief terms of a prospective deal. Commonly used in major business transactions, LOIs are similar in content to term sheets. One major difference between the two, though, is that LOIs are presented in letter formats, while term sheets are listicle in nature.
Source: https://bit.ly/3ppDnr3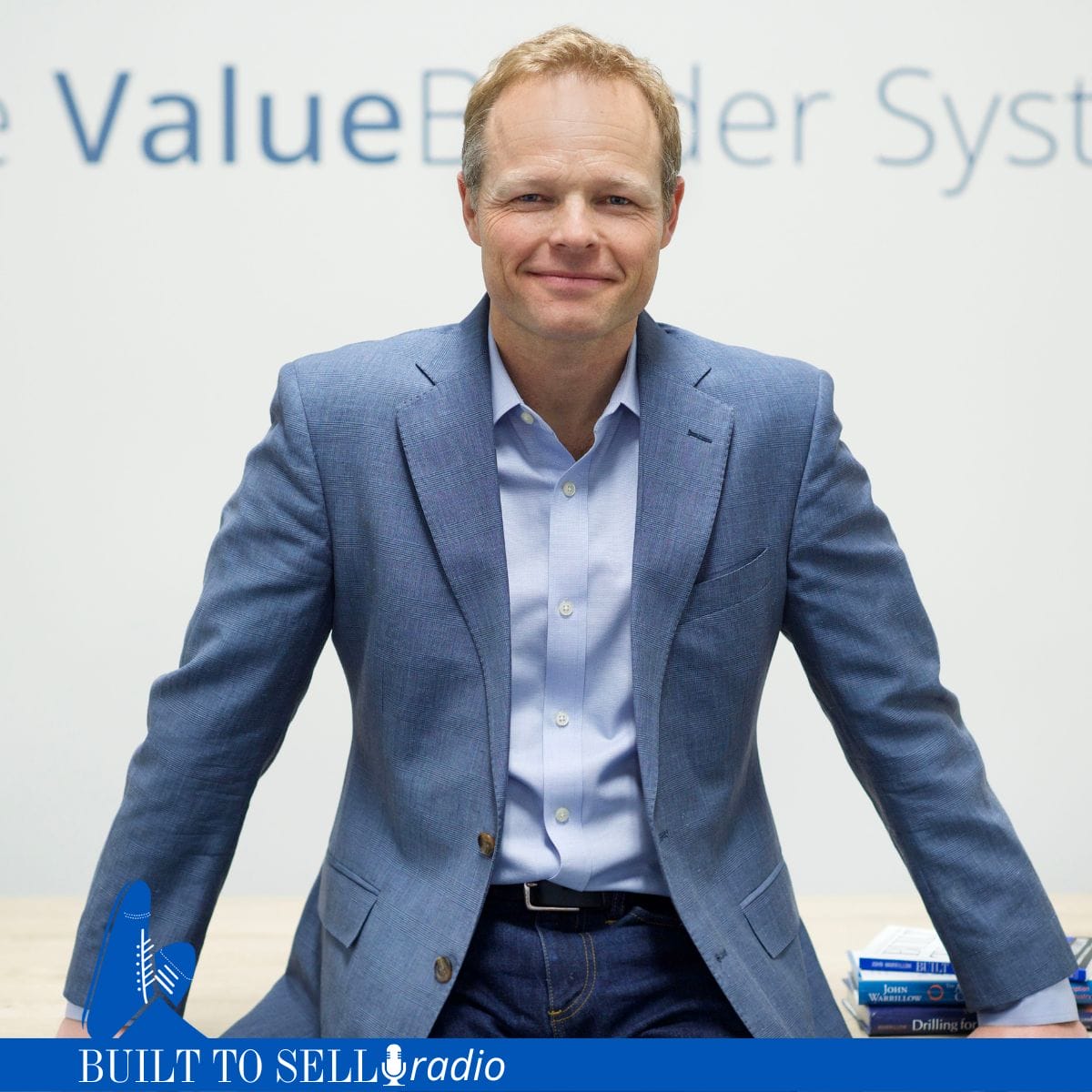 About Our Guest
John Warrillow
Host of Built to Sell Radio and Founder of The Value Builder System.
Do you want to nominate a guest to be on Built to Sell Radio? Click HERE.